You are here:
Home
» 4-6 kw off grid solar inverter(vertical)
4-6 kw off grid solar inverter(vertical)
Print this page
E-mail
download
Solar Power Inverter Introduction
Off grid solar inverter is the lastest model presented by Zhejiang Eifesun Energy Technology Co.,Ltd. This off grid inverters have achieved significant improvements on Battery charging, AC transfer, etc. By adopting DIP (Dual In-line Package) switch, the EPVF provide more smart options for users to customize the performance of the device.
Features
On Inverter
(1)High overload ability
(2)Low voltage trip selectable(9.5V/10V or 10V/10.5V), extracting max power from various batteries with different protections
(3)Low quiescent current, power saver mode to reduce power consumption to 10W(3s sensing cycle)/3W(30s sensing cycle)*
On Battery charger
(1)3-step intelligent battery charging
(2)8 pre set battery type selector plus de-sulphation for totally flat batteries
(3)Powerful charge rate up to 70Amp** ,selectable from 0%-100%
(4)PFC(Power Factor Correction) for charger, less power consumption than conventional units
On Transfer
(1)8 ms typical transfer time between battery and AC, guarantees power continuity
(2)15s delay before transfer when AC resumes, extra protection for loads when used with generator
(3)Input AC voltage range selectable(184-253V or 154-253V), for different kinds of loads
(4)30A/40A through current ability
(5)Allows start up and through power without batteries
(6)Output voltage regulation optional(230V/120V±10%)***
On Remote control & other features
(1)Ability to switch the unit on/off , select/deselect power saver mode
(2)17 alarms/warnings, informative for easier operation and trouble-shooting
(3)LCD status display available
(4)Battery/AC priority switch available for off grid solar/wind system
(5)USB communication port available
(6)Solar charger controller available
Model
APV 4000W
APV 5000W
APV 6000W
inverter output
 
 
 
Continuous Output Power
4000W
5000W
6000W
Surge Rating
12000W
15000W
18000W
Output Waveform
Pure Sine Wave/same as input(Bypass Mode)
Nominal Efficiency
>88%(Peak)
Line Mode Efficiency
>95%
Power Factor
0.9-1.0
Norminal Output Voltage RMS
100-110-120Vac/220-230-240Vac
Output Voltage Regulation
±10% RMS
Output Frequency
50/60HZ±0.3HZ
Short Curcuit Protection
Yes,(1sec after fault)
Typical Line Transfer Time
10ms(Max)
THD
<10%
DC Input
 
 
 
Nominal Input Voltage
12.0Vdc
(*2for 24Vdc,*4 for 48Vdc)
Minimum Start Voltage
10.0Vdc
Low Battery Alarm
10.5Vdc/11.0Vdc
Low Battery Trip
10.0Vdc/10.5Vdc
High Voltage Alrm

16.0Vdc
Low Battery Voltage Recovery
15.5Vdc
Idle Consumption-Search Mode
<25w when Power Saver On
AC Charger
 
 
 
Input Voltage Range
Wide:90-135Vac/164-243Vac; Narrow:100-135Vac/194-243Vac
Output Voltage
Depends on Battery Type
Max Charge Rate
35A/70-90A Max(Charger Current Control)
Battery Initial Voltage for Start Up
Circuit breaker
Over Charge Protection Shutdown
15.7V for 12Vdc(*2 for 24Vdc,*4 for 48Vdc)
Charger Curve(4 stage constant current) 4 step digital control progressive charge
Battery Types(*2 for 24 Vdc, *4 for 48 Vdc
Battery Type
Fast V Float V (*2 for 24 Vdc, *4 for 48Vdc)
Gel USA
13.7
A.G.M 1
13.4
A.G.M 2
13.7
Sealed Lead Acid
13.6
Gel Euro
13.8
Open Lead Acid
13.3
Calcium
13.6
De-sulphation
15.5 for 4hrs
Remmote Control
Yes,Optional
Bypass & Protection
 
 
 
Input Voltage Waveform
Sine Wave(Grid or Generator)
Nominal Voltage
120Vac/230Vac
Low Voltage Trip
90V±4%/184V/154V±4%
Low Voltage Re-engage
100V±4%/194V/164V±4%
High Voltage Trip
140V±4%/253±4%
High Voltage Re-engage
135V±4%/243±4%
Max Input AC Voltage
150Vac/270Vac
Nominal Input Frequency
50HZ or 60HZ(Auto Detect)
Low Freq. Trip
47±0.3HZ for 50HZ, 57±0.3HZ for 60HZ
Low Freq. Re-engage
48±0.3HZ for 50HZ, 58±0.3HZ for 61HZ
High Freq Trip
 
 
 
High Freq.Re-engage
54±0.3HZ for 50HZ, 64±0.3HZ for 63HZ
Overload Protection
Circuit Breaker
Short Cuicuit Protection
Curcuit Breaker
Transfer Switch Rating
40amp

Max. Bypass Current
40amp
Bypass Overload Current
45amp:alarm
Solar Charger
 
 
 
Rated Voltage
12V/24V/48V
Rated Charge Current
40A/60A
Rated Output Current
15A
Self-Consumption
<10mA
Bulk Charge
14.5V(Default)
Floating Charge
13.5V(Default)
Equalization Charge
14.0V(Default)
Over Charge Disconnection
14.8V
Over Charge Recovery
13.6V
Over Discharge Disconnection
10.8V(Default)
Over Discharge Recovery
12.3V
Temperature Compensation
-13.2 mV/℃
Ambient Temperature
0-40℃(Full Load)40-60℃(Derating)
Mechanical Specification
 
 
 
Mounting
Wall Mount
Inverter Dimentions(L*W*H)
470*190*340mm
Inverter Weight
38kg
48kg
48kg
Shipping Dimensions(L*W*H)
530*240*390mm
Shipping Weight
40kg
50kg
50kg
Disply
Status LEDs/Status LEDs+LCD
Standard Warranty
1 Year
If you have any enquiry about quotation or cooperation, please feel free to email us at
eifesun@gmail.com
or use the following enquiry form. Our sales representative will contact you within 24 hours_pro. Thank you for your interest in our products.
Products Categories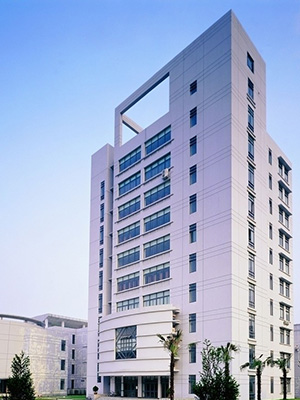 Enterprise Honor