You are here:
Home
» 100KW PV Grid connected Inverter
100KW PV Grid connected Inverter
Print this page
E-mail
download
EPV series grid tie inverter is a special type of inverter that converts direct current(DC) electricity into alternating current(AC) electricity and feeds it into an existing electrical grid.

PREFORMANCE
(1) Adopt 32 bit DSP+CPLD frame and full digital vector control algorithm
(2) Advanced MPPT technology
(3) Advanced scheme to detect the isolated island
(4) Low voltage ride through function(LVRT)
(5) High conversion efficiency (Max:97.4%)
(6) Power factor range: -0.95 ~ 0.95
(7) Visualized LCD touch screen display with mutiple languages, easy to set operation parameters
(8) Advanced modular design, easy to install and maintain
(9) Creative design of heat pipe for improving heat dissipation efficiency
(10) Perfect protection technology to ensure safety and reliability
(11) Certifications: TUV,CE,CGC
Inverter Model

EPV100TP-TR

DC INPUT DATA 

Max.DC Voltage (Vdc)

900

MPP Voltage Range (Vdc)

450~820

Rated Power (kW)

100

Max.DC Power (kW)

110

Max.Input Current (A)

250

AC OUTPUT DATA 

Rated output Power (kW)

100

Max. Output Current (A)

159

Rated Grid Voltage (Vac)

400

Grid Voltage Range (Vac)

310~450

Rated Grid Frequency (Hz)

50/60

Grid Frequency Range (Hz)

47~51.5/57~61.5

Current THD

<3%

Power Factor

>0.99

SYSTEM DATA 

Max.Conversion Efficiency

97.4% Transformer-contained

Euro Efficiency

96.40%

Night Power Consumption (W)

≤30

ENVIRONMENTAL DATA 

Ingress Protection

IP20

Permitted Ambient Temperature(℃)

-25~+55

Permitted Relative Humidity

0~95%, Non-condensing

Highest Altitude(m)

6000 (Derating above 3000m)

Cooling Method

Air-Cooling

COMMUNICATION & DISPLAY 

Communication Interface

RS485/Ethernet

Display

Touch-screen LCD

MECHANICAL DATA 

Dimension(W*H*D) (mm)

1020×1964×770

Weight (kg)

890

Inverter Model

EPV100TP-TR
If you have any enquiry about quotation or cooperation, please feel free to email us at
eifesun@gmail.com
or use the following enquiry form. Our sales representative will contact you within 24 hours_pro. Thank you for your interest in our products.
Products Categories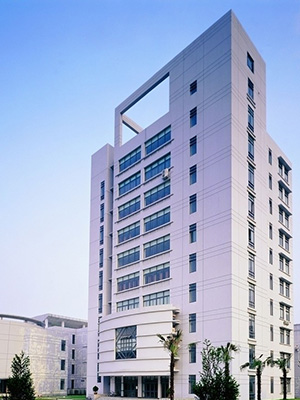 Enterprise Honor