Career

You are here:
Home
» Career
Title:foreign trade manager
Job Requirement:
male or female,bachelor'd degree or above,at least three years' foreign trade experience in solar PV industry,the one familar with solar inverters is preferred, seasoned sales and management ability.
Location: Wenzhou, Zhejiang
Job Description:
1.Lead the foreign trade department to develop international market.Guide the negotiation with clients and sign contract.
2.In charge of negotiation,contract,verification of document, order management, cargo transportation,customs declare, collect foreign exchange;
3.Eveluation, tracking,management of orders and risk control;
4.Foreign trade procedure management and risk control;
5.Traking of production,origin, checkout of goods and solve any problem emerged in the process;
6.Trim customer data,handle feedback of clients on time;
7.Handle emergency in the implementation of contract properly.
8.Education and guide of affiliate sales
9.Accomplish some temporary assignment of vice president.
Title: foreign trade sales
Job Description:
1. formulate market development plan;
2.develop customers, sale products and accomplish the assignment of the department;
3.track customer ,maintain relationships and help clients to ger familiar with the market;
4.write down job log on time and hand over it to the supervisor.
Job Requirement:
1. Major in international trade, English or relevent;
2.Good communication skills and team work spirit;
3.Good at establishing and maintaining customer relations and strong interpersonal ability;
4.Good English speaking, written ability, passed CET 6 or above, familiar with the exportation procedure;
Salary:
basic salary 3000-5000/month+commission+year-end bonus, house provided,regular bus service, meal subsidy,Insurance and housing fund, festival allowance,birthday gift,on-the-job training,travel,paid vacation,etc.

Company Profile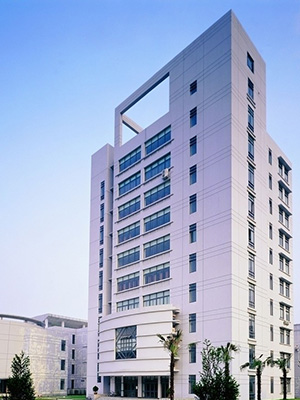 Enterprise Honor